Events
The Global Cooperative Movement is literally envisioned to improve the social, economic, cultural, environmental and political advancement of a country, and is recognized as a key stakeholder in the developmental process. Cooperatives are member centric; they neither perpetuate nor accelerate capital concentration, rather they distribute wealth in a more equitable way.
Among other countries in South Asia, Nepal is prominent in cooperative influence in the national development process. Going back to the historical development of cooperatives in Nepal, an informal form of cooperative business was practiced even before the establishment of Bakhanpur Cooperative Credit Committee of Chitwan District, Nepal on April 02, 1956, considered as the first formal cooperative society in Nepal. Thereafter, the trend of cooperative development is found to have been formally introduced. After the enactment of Cooperative Act 1992, cooperative movement in Nepal grew very fast while the question of qualitative growth and governance also arose in that process. Hence, to develop, manage and control the significant number of cooperatives, a more progressive Cooperative Act 2017 was enacted just couple of year after the promulgation of Constitution of Nepal 2015. In the proposition of federal structure, the cooperative legislation clears the way to regulate cooperatives via Federal, Provincial and Local Level Government for cooperatives promotion, registration and regulation.
The quantitative growth of cooperatives in Nepal is substantial. Currently, there are altogether 30,879 cooperatives, 311 District Level Cooperative Unions, 11 Province Level Cooperative Unions, 18 Sectorial Central Level Cooperative Federations, One National Cooperative Bank and One National Cooperative Federation of Nepal as an apex level organization. Simultaneously, the cooperatives comprising 7.3 million individual members with 56 per cent women participation are providing direct jobs to at least 91301 people.
This sector has accumulated Rs 94.22 billion as share capital and Rs 478 Billion as savings. Accordingly, this sector has disbursed Rs 427 Billion as loan to its members.
Depending upon the working area, 125 cooperatives are under the jurisdiction of Federal Government while 6002 are under Provincial Government and remaining 23,759 under Local Government regulation. The network of cooperatives has reached almost all local levels of Nepal.
Cooperatives are visibly and efficiently contributing to the social-economic integration, capital formation, and leadership development among all irrespective of caste and gender. They are promoting gender equality, social inclusion, and entrepreneurship development at the community level. They are contributing to poverty reduction and have highly taken forward the 2030 global agenda for sustainable development, known as Sustainable Development Goals (SDGs). Voluntary National Review (VNR) Report submitted by the Government of Nepal to United Nations High Level Political Forum (HLPF) on Sustainable Development Goals (SDGs) on 2017 and 2020 2 highlights the contribution of cooperatives in the achievement of Sustainable Development Goals. Good practices of cooperatives are integrated in the report. Government of Nepal is preparing Gross Domestic Product (GDP) indicators also to map out cooperatives' contribution in the national monitoring framework. Furthermore, cooperatives have been instrumental for social and financial inclusion within members and community. Effectively delivered services during the hard times of pandemic, disaster and insurgency are praiseworthy initiatives of cooperatives in Nepal.
In spite of these facts, cooperatives are still lagging behind from institutional development viewpoint; and their contributions are not measured in the national accounts. Apart from this, the state-of-the-art in self-regulations and strong governance practices are an emerging issue in cooperatives. Dormant members, inadequately trained human resources, lack of strategic direction, very little or no intervention in digitization, weak portfolio and low risk management, inadequate education and training are some of the bottleneck that need an effective resolution. On the other end, monitoring and supervision of the regulatory body is not very effective. The current issues of 2022 liquidity crunch in the financial system has hampered the service delivery mechanism of cooperatives.
To address these issues, a tangible strategic direction and commitment is necessary. The massive awareness, interaction and critical discussion with different level governments to push the self-regulation system and enforcing governance models is deemed necessary. The contribution of cooperatives in GDP and Financial Sector needs to be increased for its visible presence. The contributions need to be mapped through disaggregated data adjoining in national accounts.
In view of the self-realization, a concept paper has been prepared with reviewing the recommendations of Second Cooperative Congress held on April 4-5, 2018 in Kathmandu under the theme "Cooperatives for achieving Sustainable Development Goals". Brainstorming on contemporary and future needs, the third Cooperative Congress now widely discuss on the theme "Self-Regulation and Governance for Coops Sustainability" through an action plan framework, working paper, discussion and expert views in panel, case study and eventually with collective commitment.
Brief Review of Declaration made by Second Cooperative Congress.
S.N.

Declaration

Qualitative Progress

1

To make the contribution of its sector double by making and enabling the role of
cooperatives/unions with strategic plan and through achieving "The Sustainable
Development Goal 2030".

On behalf of Cooperative Movement of Nepal, National Cooperative Federation of Nepal (NCF) published and directed cooperatives to work on the basis of comprehensive "Sustainable Development Goals" guidelines.

Developed members' strategies

National Planning Commission (NPC) conducted a study on Coops contribution in SDG Implementation

2

To make effort by formulating cooperative friendly laws and policy through
coordinating and cooperating with cooperatives/unions under
cooperatives/unions, province and local government.

Federal, Provincial and Local Cooperatives laws have been developed in all provinces and almost all Palikas. Refining them to make it more cooperative friendly is going on.

3

To develop cooperative culture through self-regulated system by keeping
strictness in smooth operation of cooperatives/unions with their resemblance in
accordance with cooperative values, honor and principles.

Internal policies and procedures are in place in line with cooperatives values and principles.

Cooperative identity has been shown during the time of disaster and pandemic.

"Self-Regulation and Governance Examining Book 2021" developed and piloted by NCF

"Guidance Note to the Cooperative Principles 2020" disseminated in Nepali script.

4

To develop economic growth and social transformation by enhancing skill and
capacity of community, youth and women not accessible to the backward, poor
and marginalized people.

The participation of women member in cooperatives increased from 51 to 56% while leadership from 38 to 40%. Women developed and demonstrated their leadership capability and elected in Local Government Elections

5

To alleviate poverty by creating technique and entrepreneurship through
employment generation

91301 people are directly employed by cooperatives which is increased by 20%

The study on impact of cooperatives in poverty alleviation shows that Cooperative Social Entrepreneurship has been increased and contributed in poverty reduction via small startup business.

Social solidarity has supported the self-help drive.

6

To increase products and promote export by enhancing production, processing
and marketing through professionalization of agriculture sector and through
coordination among cooperative, private and government sectors.

The increment in collaboration with public and private sector is negligible.

More than 350 small and medium cooperative industries and processing plant are established and operated throughout the country.

Yet to strategize increasing production for export.

7

To make cooperatives/unions professional by preparing skilled manpower
through enhancing the system of education, training and information effective
and expanding widely

Training and Education manual are developed and practiced and put into practice.

Academic and professional courses are being introduced in coordination with Council for Technical Education and Vocational Training (CTEVT) and Universities.

8

To provide support for creating prosperous economic development by enhancing
participation of cooperatives/unions through the national priorities of health,
housing, tourism, education, electricity including energy sector

Specified Cooperative Unions are registered and being operated targeting agriculture, tourism and housing etc.

9

To take an initiative to implement and to be implemented program of the
cooperative security and insurance in order to carry out capacity of cooperative
sector

The coop moment is lobbying for the legislative coherence accordingly with the relevant stakeholders

10

To enhance qualitative development by expanding competitive capacity and skill
through increase of cooperative access and amalgamation in the backward
geographical sector

The wide range of institutional and managerial capacity building strategy has been adopted.

Amalgamation is progressive in all province.
The qualitative progress level clearly shows that there is only a moderate progress in the implementation of recommendations made before 4 years. In addition to this, the governance challenges and 2022 liquidity impacts on the service delivery of cooperatives caused by pandemic and regional confrontation around the World. Cooperatives are seeking remedial actions to cope with vulnerability in self-regulation and governance in present.
Hence, the third cooperative congress determines to create an enabling environment for cooperatives at large. The ethos of cooperative sector needs a revisit and elimination of malpractices in this sector; realizing cooperative philosophy, values, principles and identity, well implemented external and internal polices, rules and standards along with strong and meaningful participation of institutional members in the network. Apart from this, it is important to deliver products and services to the target group and replicate good practices. The Congress is the common platform of all levels of cooperatives, stakeholders and well-wishers. As a result, the Congress is owned by Government of Nepal, International Cooperative Alliance (ICA), Ministry of Land Management, Cooperatives and Poverty Alleviation (MoLCPA), National Cooperative Development Board (NCDB), Department of Cooperatives (DoC), National Cooperative Bank Limited (NCBL), All 18 Sectorial Central Level Cooperative Unions/Federations, Provincial Level Federations, District Level Cooperative Unions and most importantly the primary cooperatives. United Nations (UN) Agencies, Development Partners, Private sector and diverse stakeholders are in loop as observers.
Rationale
The global cooperative intervention is severely affected by the pandemic and the regional conflicts. As a result, the world economic recession is being extended and higher inflation overwhelms the market. Governance issues needs to be resolved as soon as possible before cooperatives face serious liquidity shortage. The cooperatives need to be capacitated to be able to accept governance challenges. Meanwhile, the ICA has pledged Global cooperative movement to create a better world through canvassing UN Sustainable Development Goals.
When considering the Contemporary Cooperative Movement of Nepal, these issues are being more vital to be resolved. The Constitution of Nepal 2015 has prioritized cooperative as one of the three pillars of economic development –the others being the public and private sectors. The federal Cooperative Act 2017 and Rules 2018 are currently in effect together with Unified Directives 2022 issued by Department of cooperatives. Accordingly, the regulatory authorities are decentralized and the three tier governments are distinctly responsible for legislation, regulation, development and promotion of cooperatives.
In this changed context, cooperative sector has a specified role in the national economy through the enhancement of its members and community. To obtain all these milestones, cooperative sector needs to be well-governed, well-nourished and well-monitored. The proper-implementation of self-regulation and good governance are fundamental to develop competitive cooperative movement.
However, the overwhelming challenges in governance keeps qualitative growth at risk. All the aspects of good governance practices are necessary for cooperatives to demonstrate their strong stand. Member's primacy, cooperative's duties and obligations, ethical values, accountability and transparency are key principles of cooperative governance. Keeping these facts at the center, NCF Nepal has set forth 10 years' strategy with the vision "A Leading Federation of Sustainable and Decent Cooperative Movement" focusing on institutionalization of good governance. Therefore, reviewing the national and international context, NCF strategy, present organizational situation, expectation of regulators and the demand of members and community, this congress is designed to discuss on the dimensions of its set theme "Self-Regulation and Governance for Coops Sustainability". The Congress's major attempt is to establish a member centric governance model in cooperatives disseminating message that self-regulation and governance are the strong pillar of coops sustainability. As improving in the operating policies and working model is very important, the congress expects to address the challenges and establish governance at its DNA. The congress will be instrumental for developing strategic alignment with public and private sector, UN agencies, development partners as well as national and international stakeholders.
Theme
" Self-Regulation and Governance for Coops Sustainability "
Objectives
Reviewing and reflecting the recommendations made by Second Cooperative Congress 2018,
Vitalizing the outcomes of Cooperative Movement of Nepal with the Vision 2030,
Finding out the issues, challenges and tangible way forward for the qualitative growth and amalgamation of cooperatives,
Advancing cooperatives for alignment with regulatory bodies, stakeholders and development partners for enabling environment,
Boosting cooperative leaders and professionals for excellent performance and competitive product and service delivery mechanism,
Delivering recommendation to practice micro/macro level self-regulation and good governance practices and priorities for cooperatives sustainability,
Exploring the essence of cooperative identity and how cooperatives are vehicle to build a better world,
Encouraging cooperatives to adopt "SDG Global Goals".
Indicators of Achievement
Qualitative and Quantitative outcomes of Cooperative Movement of Nepal in line with Vision 2030,
Number of coherent policies, budget allocation by governments and partnership project gained by cooperative,
Number of cooperatives in amalgamation process,
Number of cooperatives practicing governance model recommended by Third Cooperative Congress,
Random sampling of members and community based cooperatives to identify the level of service delivery,
List of exemplary Good Practices of Cooperatives focusing on production and social entrepreneurship,
Cooperative Contributions Level in next VNR,
Number of Specimen of Changed Management Practices in Cooperatives,
Improved number of Self-Regulation Practices,
Participation
| | |
| --- | --- |
| Sector | Numbers |
| Cooperative Sector | 700 |
| Non Cooperative Sector | 100 |
| International Coop Organizations including ICA/Diplomats/ Private Sector/ Development Partners/Stakeholders | 100 |
Sectorial Participation
Federal, Provincial and Local Level Government
National Cooperative Federation of Nepal
Member of Parliaments and Politicians
Boards
Departments
Professors/Lecturers from Universities
Stakeholders
Private sector
Sectorial Central/Provincial/District Level Cooperative Unions/Federations
National Cooperative Bank Ltd.
Primary Cooperatives
Cooperative experts and Media Personals
Cooperative Managers Club
Technical Manpower's
Researchers
Students
Special Participation
| | | |
| --- | --- | --- |
| Name | Position | Representation |
| Mr. Bruno Roelants | Director General | International Cooperative Alliance |
Exhibition
Cooperatives Products are displayed side by side.
Resource Person
National and International Subject Experts
Report Drafting Committee
A joint committee from Ministry of Land Management, Cooperatives and Poverty Alleviation/National Cooperative Federation of Nepal/National Cooperative Development Board/Sectorial Cooperative Federations and Stakeholders representatives as applicable
Expected Outcomes
Revealed the achievement of Cooperative Movement of Nepal in line with contribution of Second Cooperative Congress 2018.
Coop Vision 2030 action plan formulation will take place within 2023
The issue and challenges of cooperatives in the new normal context would be identified and are encouraged for qualitative growth through amalgamation.
The sector would realize and practice minimal indicator of self-regulation and governance in their workplace.
The audience will have understood the value of excellency and competitiveness to be applied in daily works.
Cooperatives will tie up with different level governments and stakeholders for enabling environment.
Cooperatives would initiate good practices to show their identity by expanding social responsibility packages during hard times.
Increased cooperatives contributions on global goals of SDGs and changing context of world in the work.
Improved relationship and coordination level among government, national and international stakeholders
Working Papers and Discussion Area
| S.N. | Session | Mode |
| --- | --- | --- |
| 1 | Cooperative Movement in Nepal: Vision 2030 | Plenary |
| 2 | Self-Regulation and Governance Framework of Cooperatives: Comply with Philosophy and Legislation | Plenary |
| 3 | Cooperatives Internal Auditing Practices by Federation: A Successful Governance Model in Europe | Breakout |
| 4 | Digital Innovation in the services of Cooperatives | Plenary |
| 5 | Deepening Cooperative Identity Builds a Better World: A Mega Message | Breakout |
| 6 | Public, Private and Cooperative Partnership: Realizing Common Ground | Plenary Panel |
| 7 | Cooperative Amalgamation in Federalism: Think Large-Be Large | Plenary |
| 8 | Financial and Social Inclusion in Cooperatives with reference to Women and Youth | Breakout |
| 9 | Agriculture Cooperatives in Nepal: Member Centric Business | Breakout |
| 10 | Global Cooperative Movement and Sustainable Development Goals Interventions | Breakout |
| 11 | Changing World of Job: Key to Institutional Success | Breakout |
| 12 | Liquidity Management and Future of Cooperatives in Nepal | Plenary |
| S.N. | Title | Download |
| --- | --- | --- |
| 1 | Registration Guidelines | Download |
| 2 | Invitation Letter | Download |
| 3 | Leaflet | Download |
| 4 | "Effective Democratic Governance Model for Cooperatives"-Mr. Rameshwor Khanal, Former Secretary, Ministry of Finance | Download |
| 5 | "Deepening Cooperative Identity Builds a Better World: A Mega Message"-Ms. Melina Morrison , CEO, BCCM, Australia | Download |
| 6 | "Deepening Cooperative Identity Builds a Better World: A Mega Message"-Mr. Balu Iyer, Regional Director, ICA-AP | Download |
| 7 | "Self-Regulation and Governance Framework of Cooperatives: Comply with Philosophy and Legislation"-Dr. Damodar Regmi, Secretary, MoLCPA | Download |
| 8 | "Digital Innovation in the services of Cooperatives"-Mr. Surendra Pandey, Former Finance Minister | Download |
| 9 | "Cooperative Amalgamation: Think Large-Be Large"-Mr. Takuo Ichiya, Senior Manager, General Affairs Department, JA ZENCHU, Japan | Download |
| 10 | "Financial and Social Inclusion in Cooperatives with reference to Women and Youth"-Ms. Radhika Aryal, Joint Secretary, Ministry of Industry, Commerce and Supply | Download |
| 11 | "Liquidity Management and Future of Cooperatives in Nepal"-Dr. Ramsaran Kharel, Director, Monetary Management Department, NRB | Download |
| 12 | "Changing World of Job: Key to Institutional Success"-Mr. Anil Keshary Shah, Banker | Download |
| 13 | "Global Cooperative Movement and Sustainable Development Goals"-Dr. Govinda Raj Pokhrel, Former Vice Chair, NPC | Download |
| 14 | "Climate Smart Agriculture Cooperatives in Nepal "-Prof. Dr. Punya Prasad Regmi, Vice Chancellor, Agriculture and Forestry University | Download |
| 15 | "Cooperative Movement in Nepal: Vision 2030"-Ms. Chitra Kumari Thamsuhang Subba, GM, NCF | Download |
April 06, 2023 [ Day 1 (14:00 hours - 18:00 hours) ]
Registration and Networking
Plenary session followed by Questions and Answer (Q&A)
April 07, 2023 [ Day 2 (9:00 hours-17:00 hours) ]
Plenary session followed by Q &A
Plenary session followed by Q &A
Plenary session followed by Q &A
Parallel Breakout Session followed by Q &A
April 08, 2023 [ Day 3 (9:00 hours-16:00 hours) ]
Plenary session followed by Q &A
Parallel Breakout Session followed by Q &A
Panel Discussion followed by Q &A
Stakeholder Chanting Commitment to develop Vision 2030 Action Plan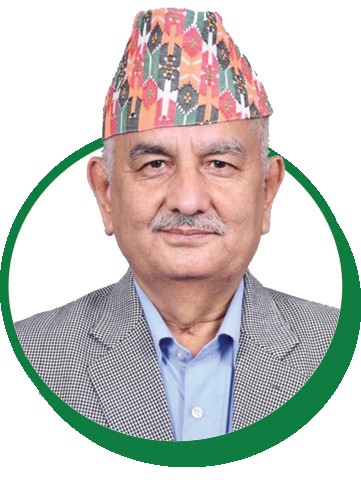 Mr. Surendra Pandey, Former Finance Minister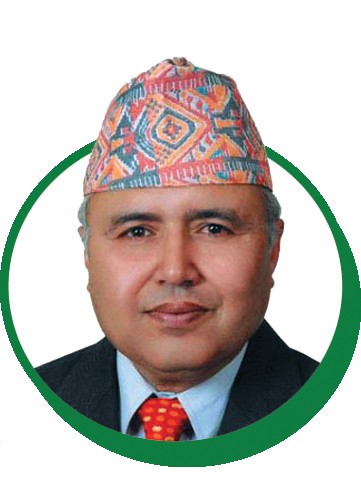 Mr. Rameshwor Khanal, Former Secretary of Finance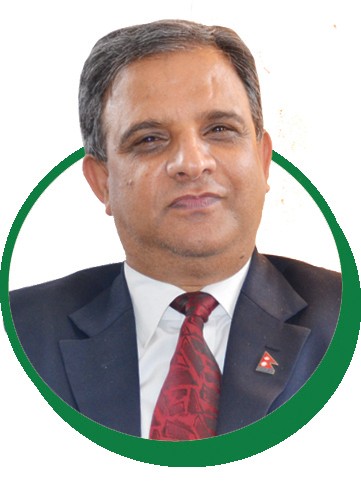 Dr. Damodar Regmi, Secretary, Ministry of Land Management, Cooperatives and Poverty Alleviation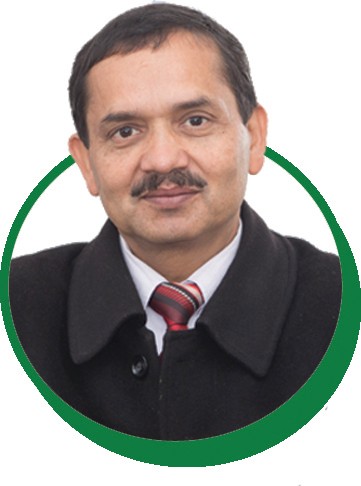 Dr. Govinda Pokhrel, Former Vice Chair of National Planning Commission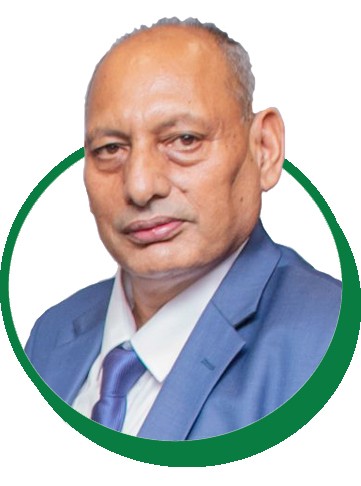 Pro. Dr. Punya Prasad Regmi, Vice Chancellor, Agriculture and Forestry University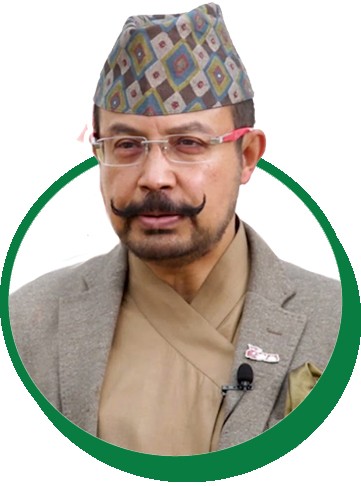 Mr. Anil Keshary Shah, Banker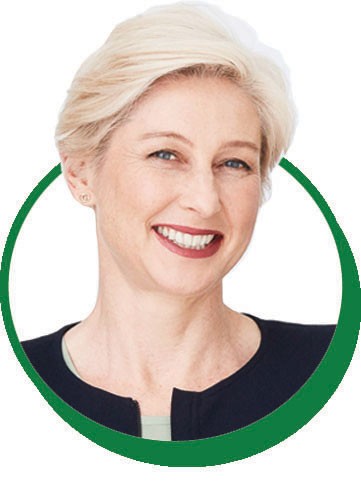 Ms. Melina Morrison, CEO, BCCM, Australia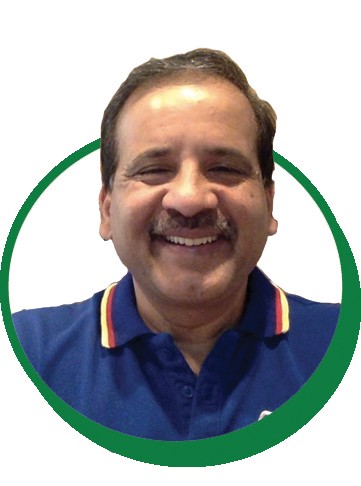 Mr. Balu Iyer, Regional Director, ICA Asia and Pacific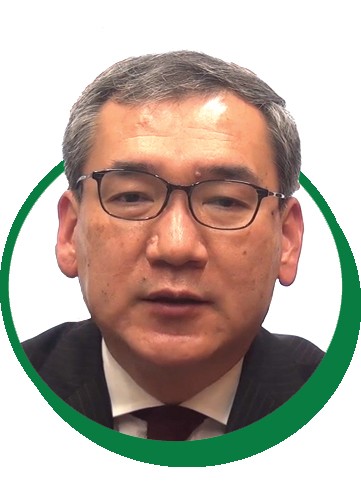 Mr. Takuo Ichiya, Senior Manager, General Affairs Department, JA ZENCHU, Japan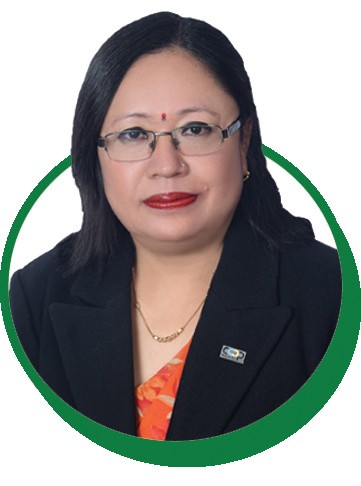 Ms. Chitra Kumari Thamsuhang Subba, General Manager, National Cooperative Federation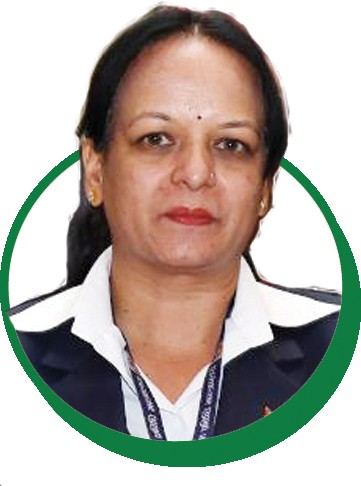 Ms. Radhika Aryal, Joint Secretary, Ministry of Industry, Commerce and Supply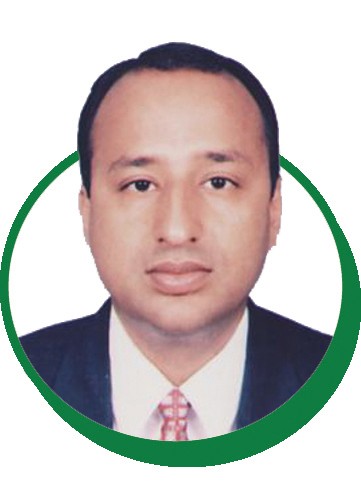 Mr. Pitamber Bhandari, Executive Director, Nepal Rastra Bank
Early Bird
Rs.15000(End of Falgun)
---
Normal
Rs.17000(From 1st of Chaitra)
---
April 6-8, 2023 (Chaitra 23-25, 2079)
Hotel Yak and Yeti, Kathmandu
Supporting Partners